Little Vacation in Port Isaac
Cornwall is situated in south-western county of England, which rests on the Atlantic Ocean. If you ask the British to talk about his associations with this region, then in most cases you will hear two things. Firstly, this is a very beautiful place – 12 regions of Cornwall are officially recognized as "territories of outstanding beauty". Despite the fact that the temperature there rarely rises above 20 degrees, surfers and families with children adore the excellent sandy Cornish beaches. Secondly, Cornwall is the birthplace of "Cornish pies".
Port Isaac
Port Isaac Cornwall is a village that lies on the northern coast. In fact, it is so picturesque that movies have even been filmed here.
Although it was possible to get there by train until the 60s, its station is still a few km away, due to an insurmountable decline in ticket sales, the railway line was closed. Buses run to the city today.
Buses or cars come to the top of the hill where there is a large parking lot. You have to go down to Port Isaac through the narrow streets, however it's worth it because of the wonderful view.
What to do and see in Port Isaac
Port Isaac has been declared an Area of Outstanding Natural Beauty and Coastal Heritage, so there are many tours and tourist outings along the coast and inland.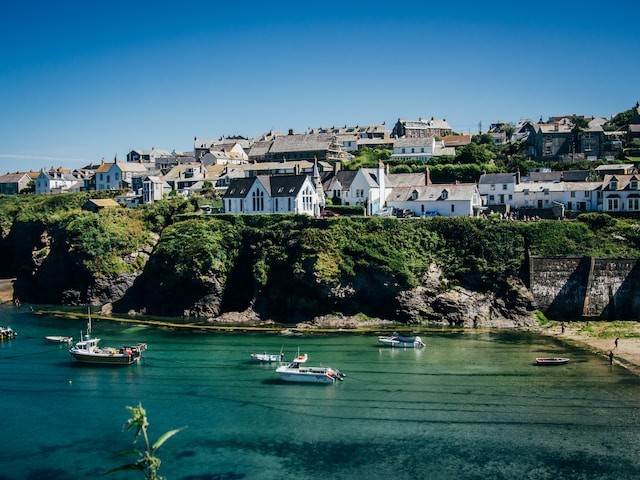 In this way, you can visit other nearest beaches, since there is only one beach in the village and the rest are even more attractive. Summer is the best season for visiting the city, because buses are more frequent and connect coastal cities.
Naturally, outdoor walks and spending time at the beach are more interesting. Six kilometers from here la playa Crawls and Dymer Bay in North Cornwall are ideal for surfing as there is the beach next door.